Web Designers in Coimbatore
Certainly! If you're looking for a professional and creative web design company to elevate your online presence, look no further. Our team of experienced designers and developers is dedicated to crafting visually stunning and functionally exceptional websites tailored to your unique business needs.

At HARIV web technologies, we believe that a well-designed website is more than just aesthetics; it's a powerful tool to engage your audience and drive results. Whether you're a startup looking to establish your brand or an established business aiming to revamp your online identity, we have the expertise to deliver remarkable solutions.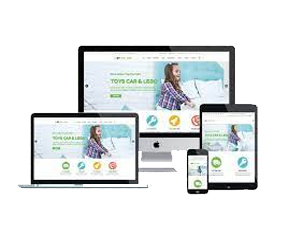 HARIV Web Technologies Services: Elevating Your Digital Presence
Website design company in Coimbatore – HARIV Web Technologies is a leading provider of web development and digital marketing solutions. With a team of highly skilled professionals, they have been at the forefront of delivering innovative and effective services to businesses worldwide.
The Importance of a Strong Online Presence
In the digital age, your website serves as the face of your business. It's often the first point of contact between you and your potential customers. Therefore, ensuring that your online presence is both engaging and informative is crucial.
e-Commerce WebsiteServices Offered by HARIV Web Technologies
Web development company in Coimbatore – HARIV Web Technologies offers a wide range of services to cater to the diverse needs of businesses. Here's an overview of their core offerings:
1. Web Development
HARIV specializes in creating visually appealing, user-friendly websites tailored to your brand's identity. Their websites are not only aesthetically pleasing but also highly functional, ensuring a seamless user experience.
2. E-Commerce Solutions
For businesses looking to sell their products or services online, HARIV provides robust e-commerce solutions. Their platforms are secure, easy to manage, and designed to boost online sales.
3. Search Engine Optimization 
To increase your online visibility, HARIV offers comprehensive SEO services. They employ the latest SEO techniques to improve your website's search engine rankings, driving organic traffic and potential customers to your site.
4. Content Marketing 
Content is king in the digital world, and HARIV knows it. They create compelling, relevant content that not only engages your audience but also drives conversions.
5. Social Media Management 
In today's social media-driven world, having a strong presence on platforms like Facebook, Twitter, and Instagram is essential. HARIV can help you manage your social media accounts effectively, increasing brand awareness and engagement.
6. Pay-Per-Click (PPC) Advertising
For immediate results, HARIV offers PPC advertising services. Their experts create and manage ad campaigns that target your audience, delivering a high return on investment.
7. Mobile App Development 
With the increasing use of smartphones, having a mobile app can significantly benefit your business. HARIV can develop custom mobile apps that cater to your specific needs.
Our web design and development process
Our web design and development process is a carefully structured approach that guarantees the creation of visually appealing, functional, and user-friendly websites. It consists of several key stages:
Initial Consultation: We commence by comprehensively understanding your project's objectives, target audience, and specific requirements. This consultation is instrumental in defining the project's scope and goals.
Research and Planning: We conduct thorough research, including competitor analysis and exploration of industry trends. A comprehensive project plan is then crafted, delineating the project timeline, milestones, and budget.
Wireframing: We create wireframes, which are rudimentary visual representations of the website's layout and structure. This step provides clarity regarding the arrangement of elements and overall functionality.
Design and Mockup: Our adept design team formulates the website's visual identity, encompassing elements such as color palettes, typography, and imagery. Elaborate design mockups are generated to present a vivid depiction of the final product.
Development: Our skilled developers breathe life into the design using coding languages like HTML, CSS, and JavaScript. They ensure the website is responsive and optimized for diverse devices.
Content Integration: Content, encompassing text, images, videos, and more, is seamlessly integrated into the website. It is crucial that the content aligns with the project's objectives and captivates visitors effectively.
Testing and Quality Assurance: We undertake exhaustive testing to detect and rectify any bugs, errors, or usability concerns. This step guarantees a seamless and error-free user experience.
User Testing: We may enlist real users to test the website, providing invaluable feedback on usability and user experience. This feedback informs final refinements.
Launch: Once the website is rigorously tested and prepared, it is launched, becoming accessible to the public. We handle hosting setup, domain configuration, and server settings.
Post-Launch Optimization: Our commitment extends beyond the launch. Continuous monitoring and optimization are pivotal. This encompasses updates, performance enhancements, and user experience enhancements based on feedback and analytics.
Marketing and Promotion: To attract and retain visitors, we employ digital marketing strategies such as SEO, social media engagement, email marketing, and targeted advertising.
Maintenance: Websites necessitate ongoing maintenance to ensure security, currency, and full functionality. Routine updates, security assessments, and data backups are integral components of this process.
In conclusion, our web design and development process is a holistic approach that ensures the creation of thriving online platforms. We amalgamate strategic planning, creative design, technical prowess, and ongoing support to empower your website in the dynamic digital landscape.
Explore the excellence of our premium web design packages,

presenting you with a diverse array of exceptional choices to delve into.
landing website
User Friendly Control Panel

Content Management System

Create Social Media Account

website speed optimization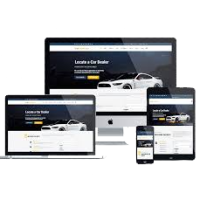 premium website
User Friendly Control Panel

Enhanced Website Protection

On-Page SEO all Pages

Content Management System

WhatsApp Chat/Call Button

Create Social Media Account

website speed optimization

Timeframe 10 Working Days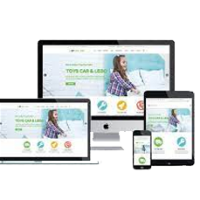 business website
User Friendly Control Panel

Enhanced Website Protection

WhatsApp Chat/Call Button

website speed optimization
Our Recent Website Projects
Please take a moment to explore our Portfolio Page for additional website projects.
Exquisite and Mobile Responsive Website Themes Crafted by Our Talented Designer/Developers
If you have more specific questions or would like to discuss your web design project further, please feel free to contact us.